Ensure people in your community feel valued. Create a simple workflow to remind you to call, send a card, or even automatically send them a text on their special day! 


Upcoming Birthdays/Anniversary Workflow
To begin building this flow, from the Trigger Menu select Individual - Date Field.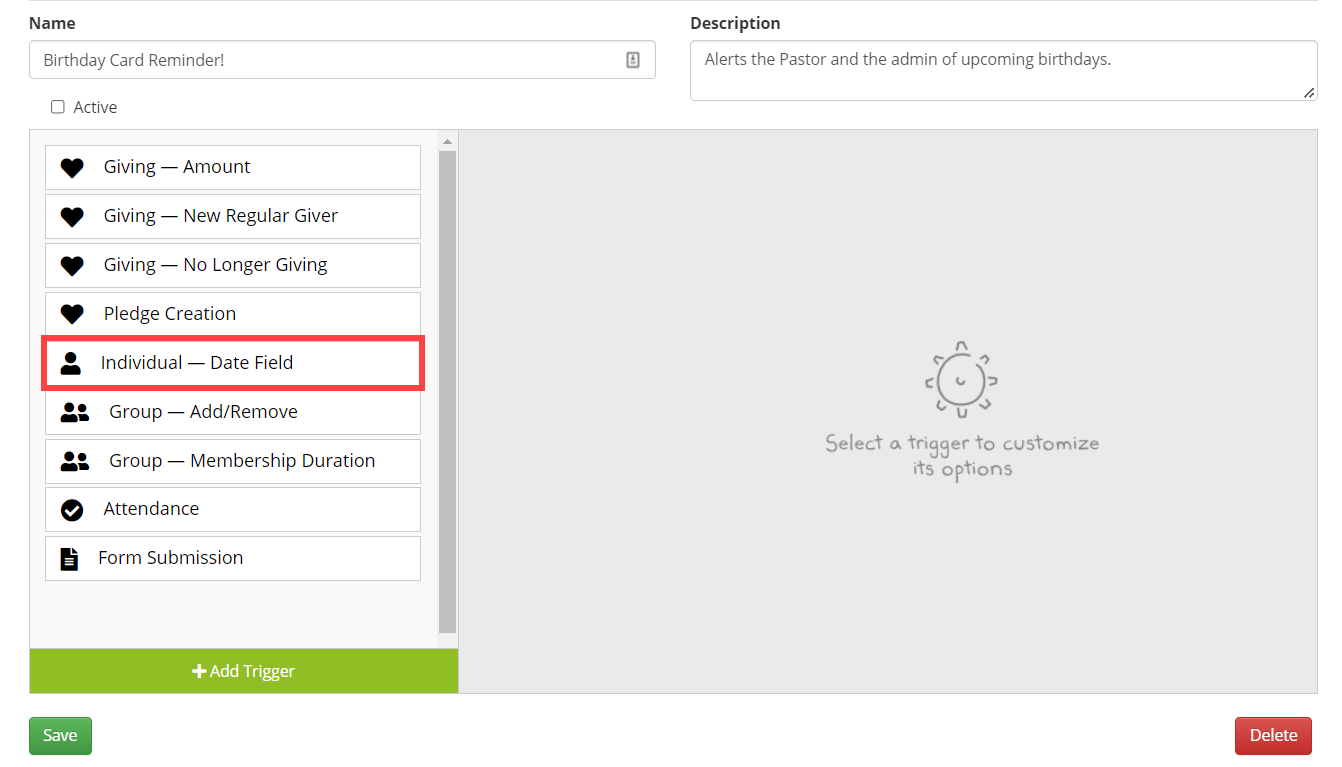 In the "Match an Individual who is in..." field, select the Group(s) that you would like associated with this flow. The groups used in this flow could be very narrowly focused or as broad as the entire church. Similarly, ministry or department leaders may build these flows specifically to focus on their own departments. 
After selecting a group, select the event Birthday or Anniversary and select "Yes" to "Treat This event as an anniversary." Finally, decide how long in advance you would like your reminder to occur. In this example, the reminder will occur when the birthday/anniversary is 1 week in the future.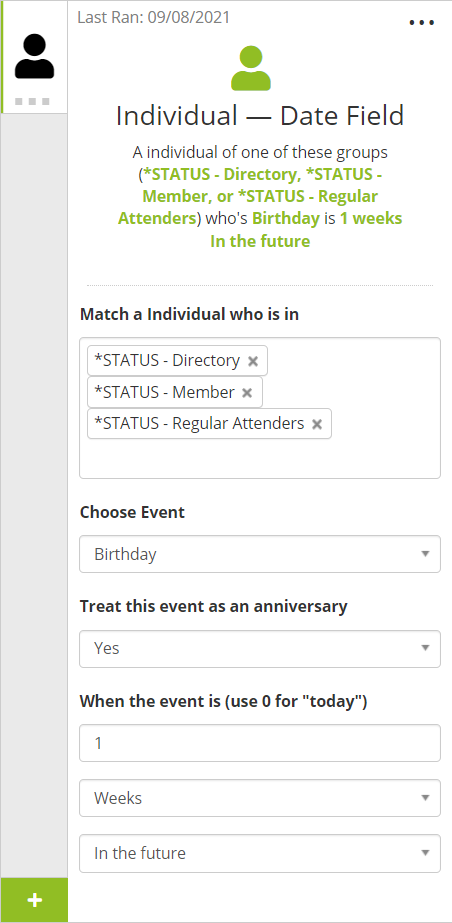 The next step is to select the action you would like to take. There are many options, but some of the most common would include:
Sending an email or text to the individual wishing them a happy birthday!
Assigning an Interaction to the pastor or leader. There is flexibility here, such as assigning an interaction to send a card, make a phone call, send a text, etc. 
In this example, we have assigned an interaction to the pastor that asks him to send a card to the individual wishing them a happy birthday!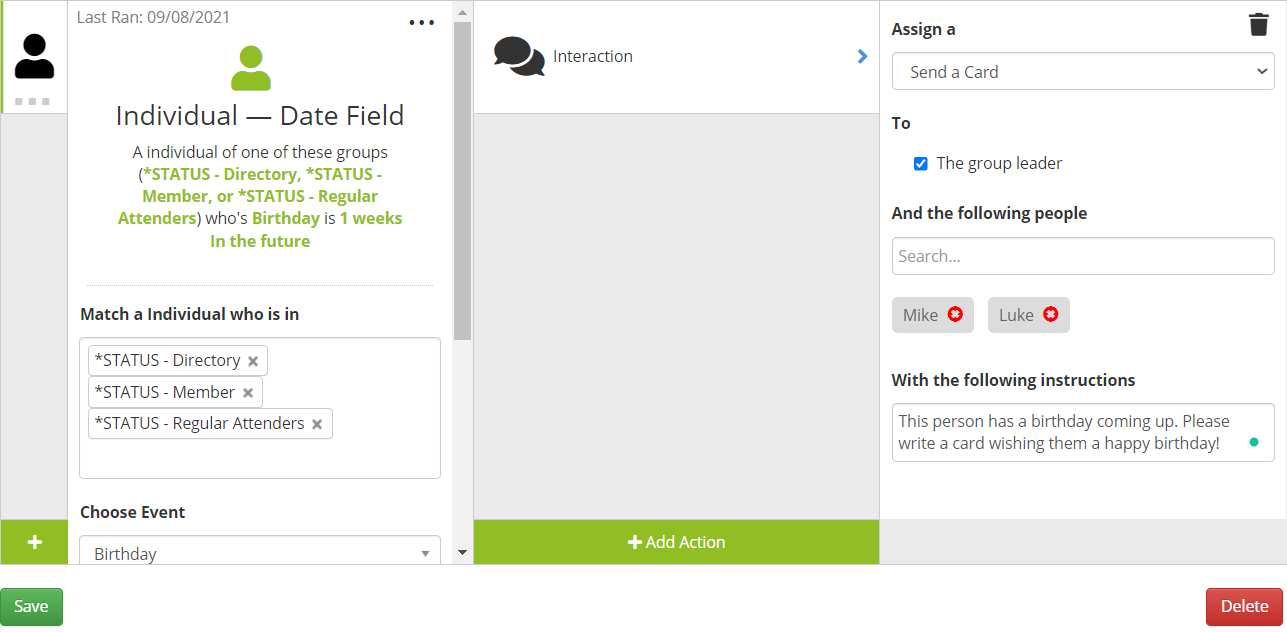 Make sure to select Save and this workflow is live and active! 
Pro-Tip: Interactions can simply be "task reminders" and customized to fit your unique ministry goals. These tasks can be completely automated and managed via email without a volunteer even needing to access or log in to your ChMS! Learn more about how interactions can help streamline ministry.
Updated